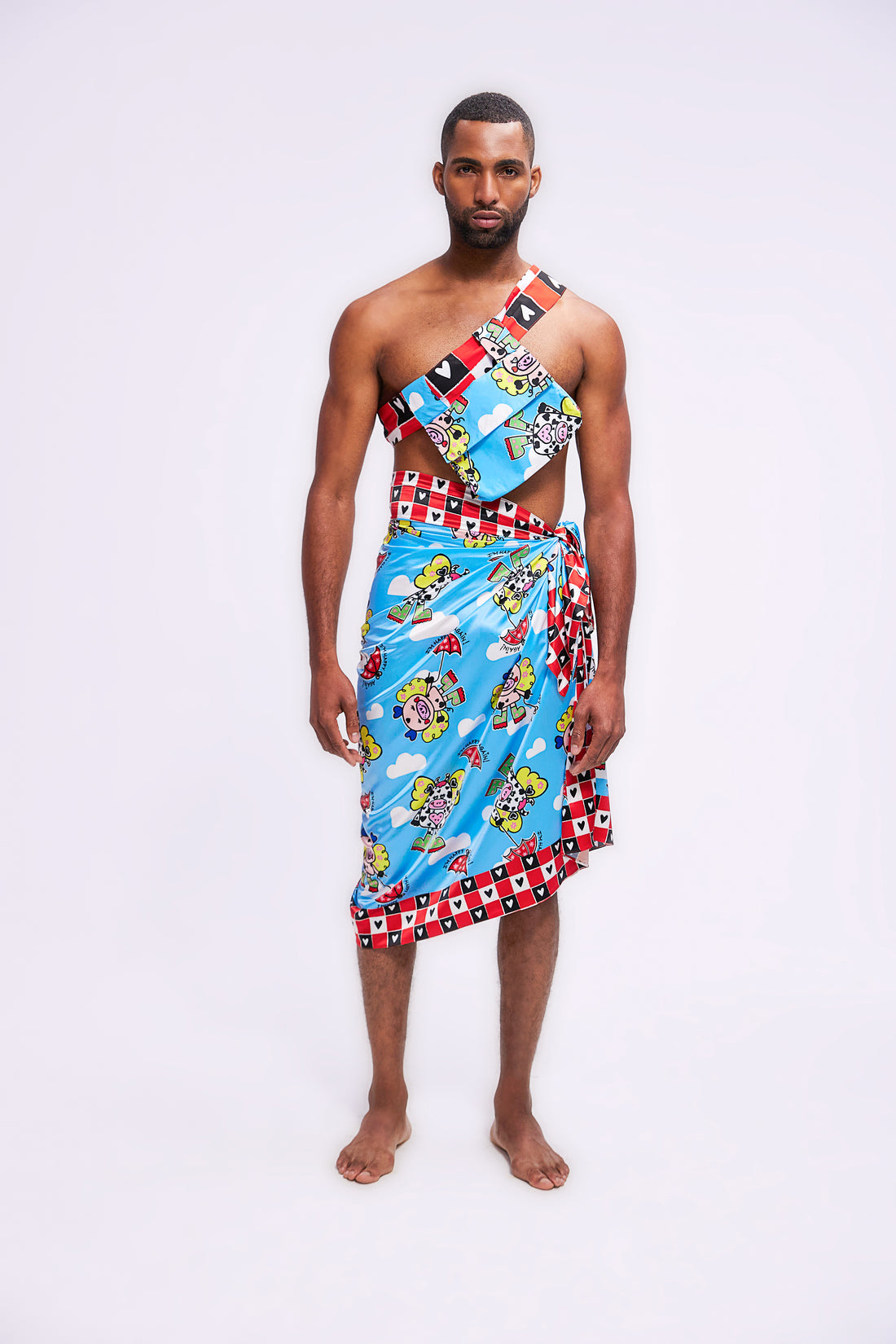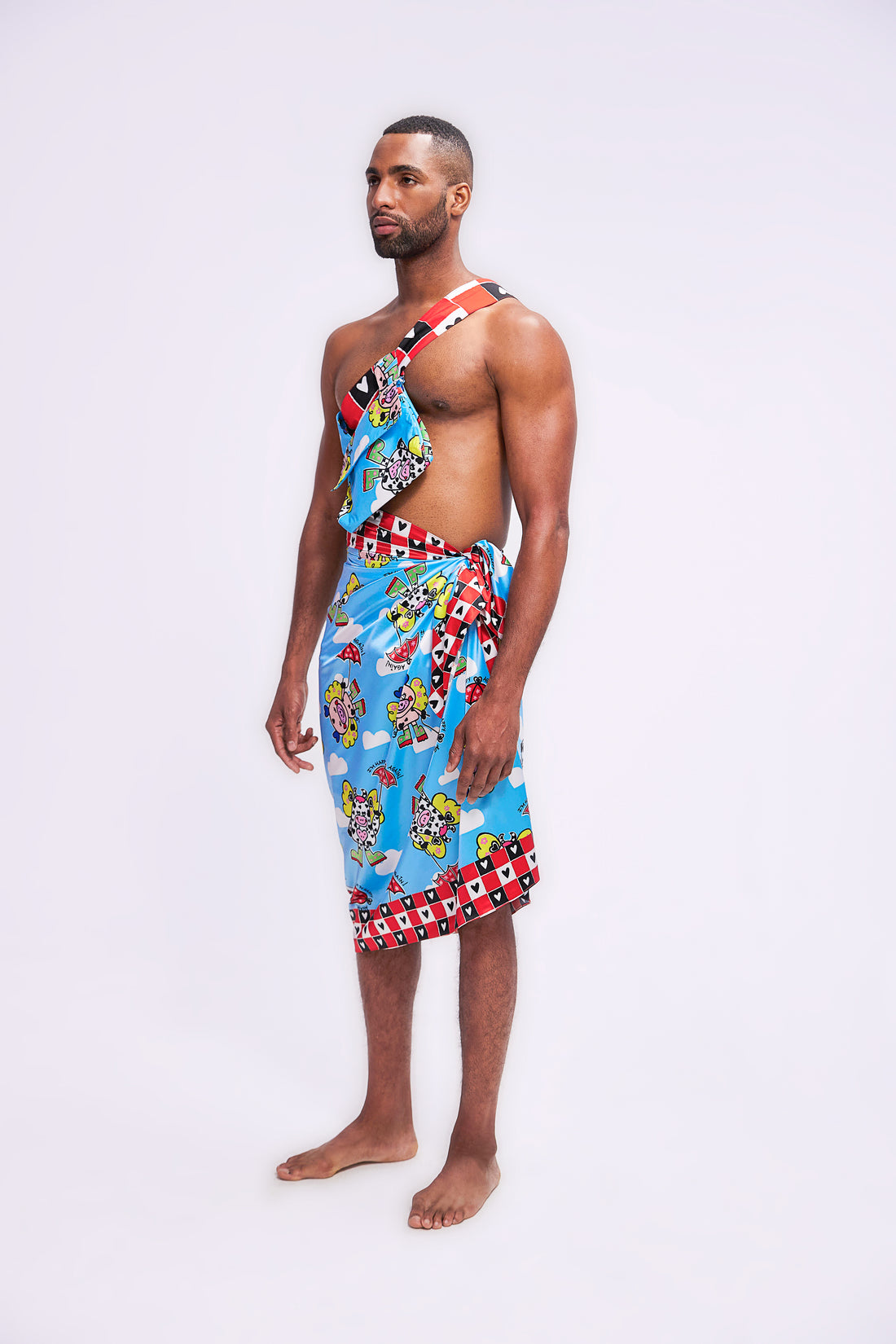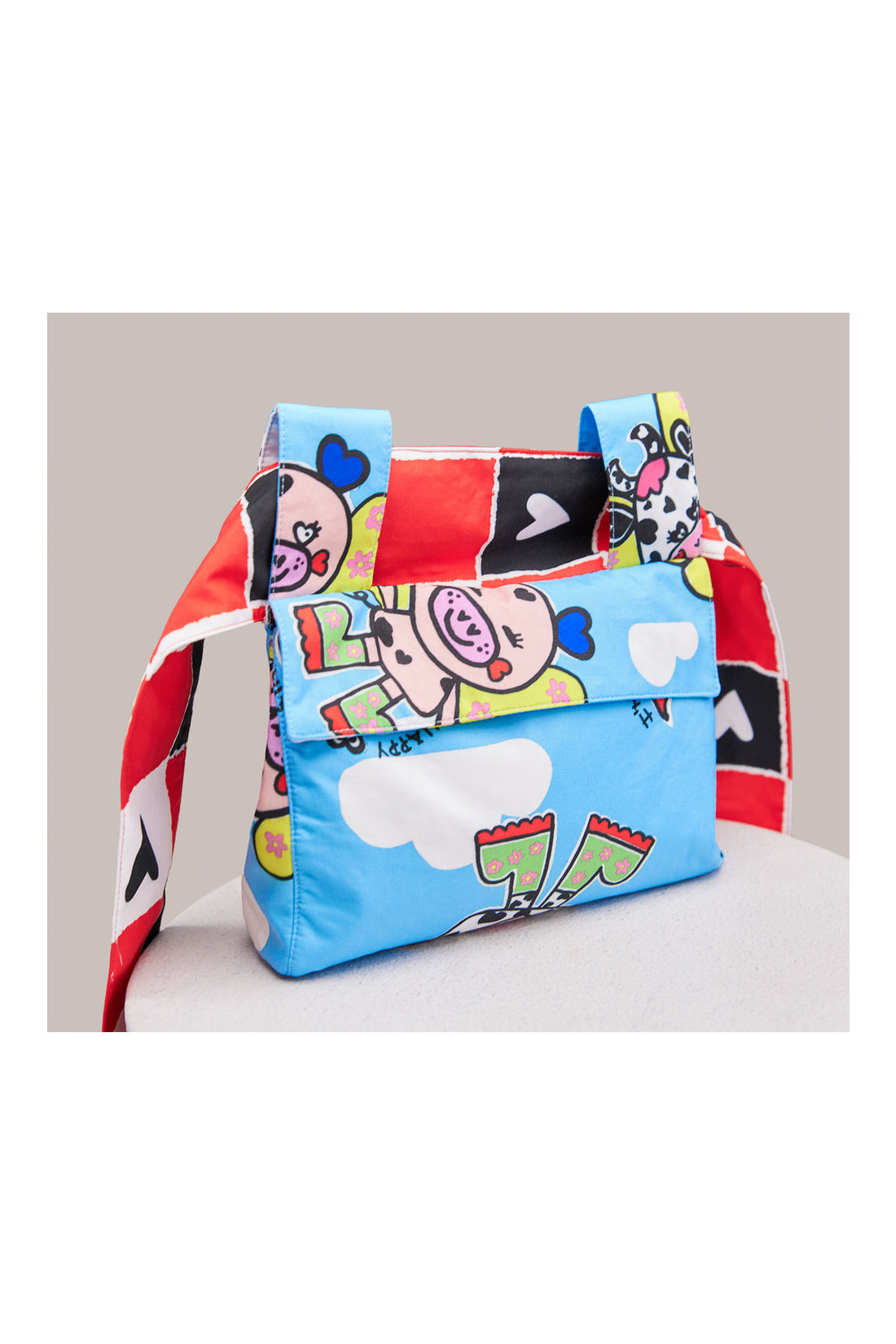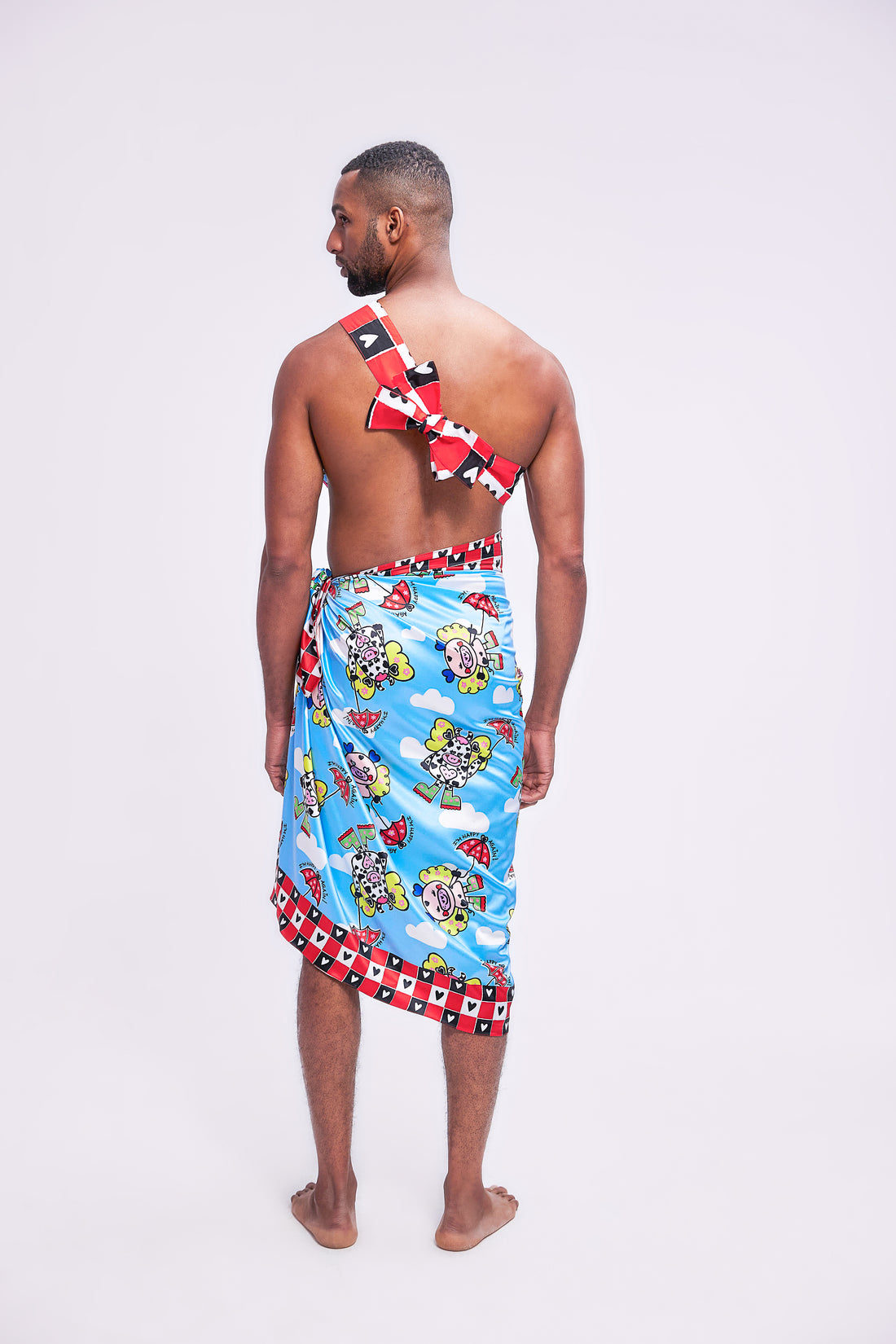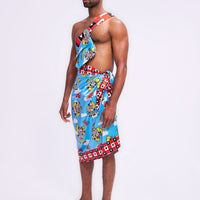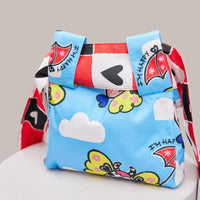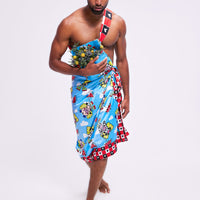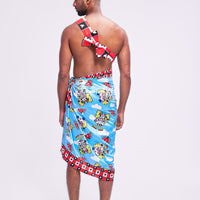 Mini Belt Bag / I'M HAPPY AGAIN ♻️
I'M HAPPY AGAIN
I've always been a fan of movies, music and art. And in this case, I couldn't let a classic of all time "SINGING IN THE RAIN" putting my touch of farm, swamp boots and blue sky, wich remind me of my chilhood, surrounded by farm animals, family and happiness. Enjoying a rain of romantic pink flowers.
Composition:  Recycled Polyester

Our garments are the result of an artistic process that becomes fashion. Clara 8A's garments are made with a very unique concept by women heading households in the city of Bogotá, Colombia.