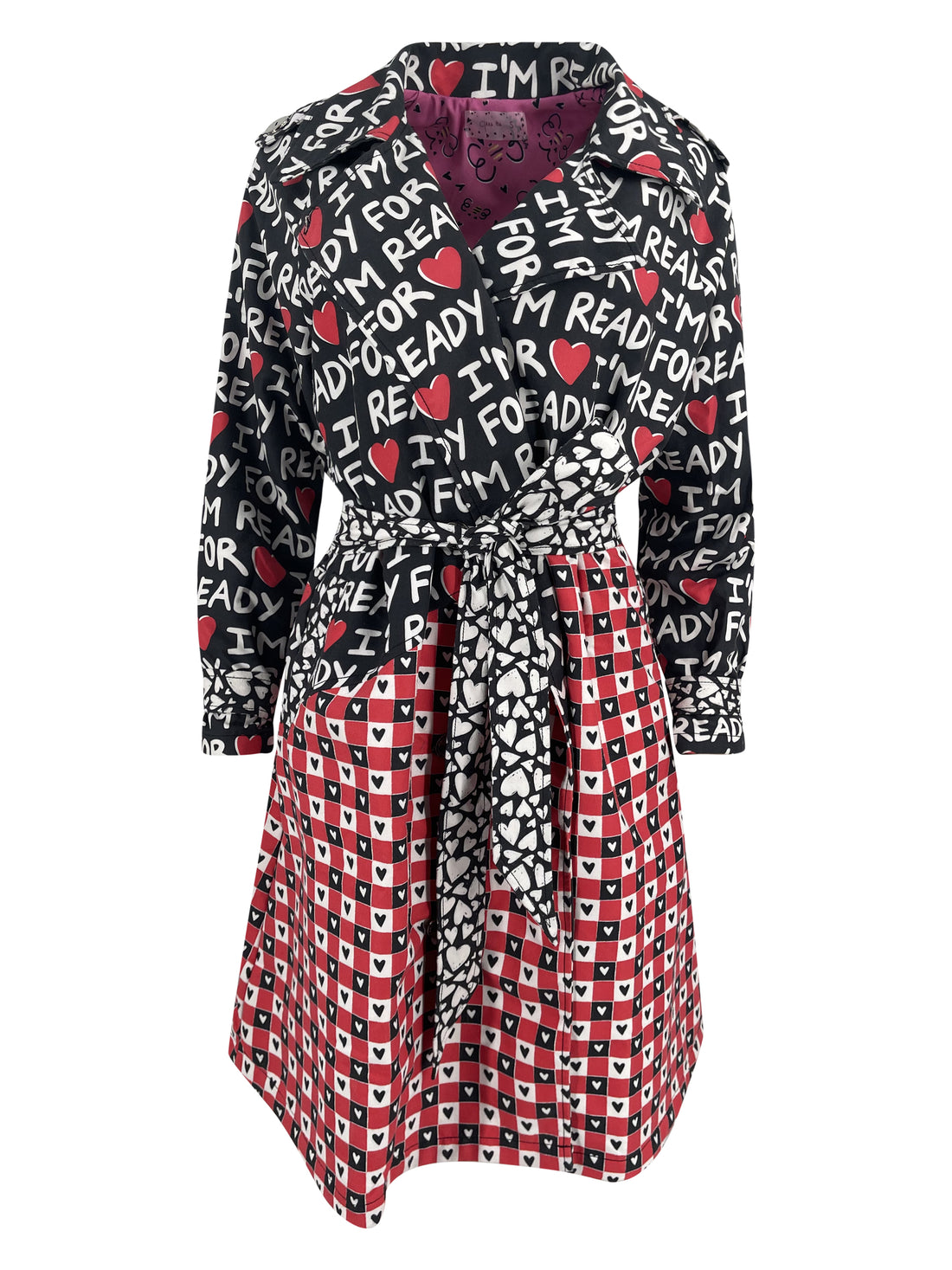 Jacket - I'M READY FOR LOVE BLACK ♻️
I'M READY FOR LOVE
If you like singing in the rain, this unisex coat makes for the perfect addition!
 Pulling inspiration from one of my favorite movies, 'Singing in the Rain', and my Colombian upbringing, this sustainable coat embodies my heart & soul.
This piece combines farms, rain, swamp boots, & blue skies for a stunningly colorful coat that stands out from the crowd. After all, you wouldn't want to go unseen as you sing in the rain!
Unisex jacket with belt - Harmoniously designed for both men & women
Ethical Textiles - Crafted using fabric derived from recycled bottles (recycled polyester)
Size for Everyone - Unique
 Our garments are the result of an artistic process
that becomes fashion. Clara 8A's garments are made with a unique concept by women heading households in the city of Bogotá, Colombia.