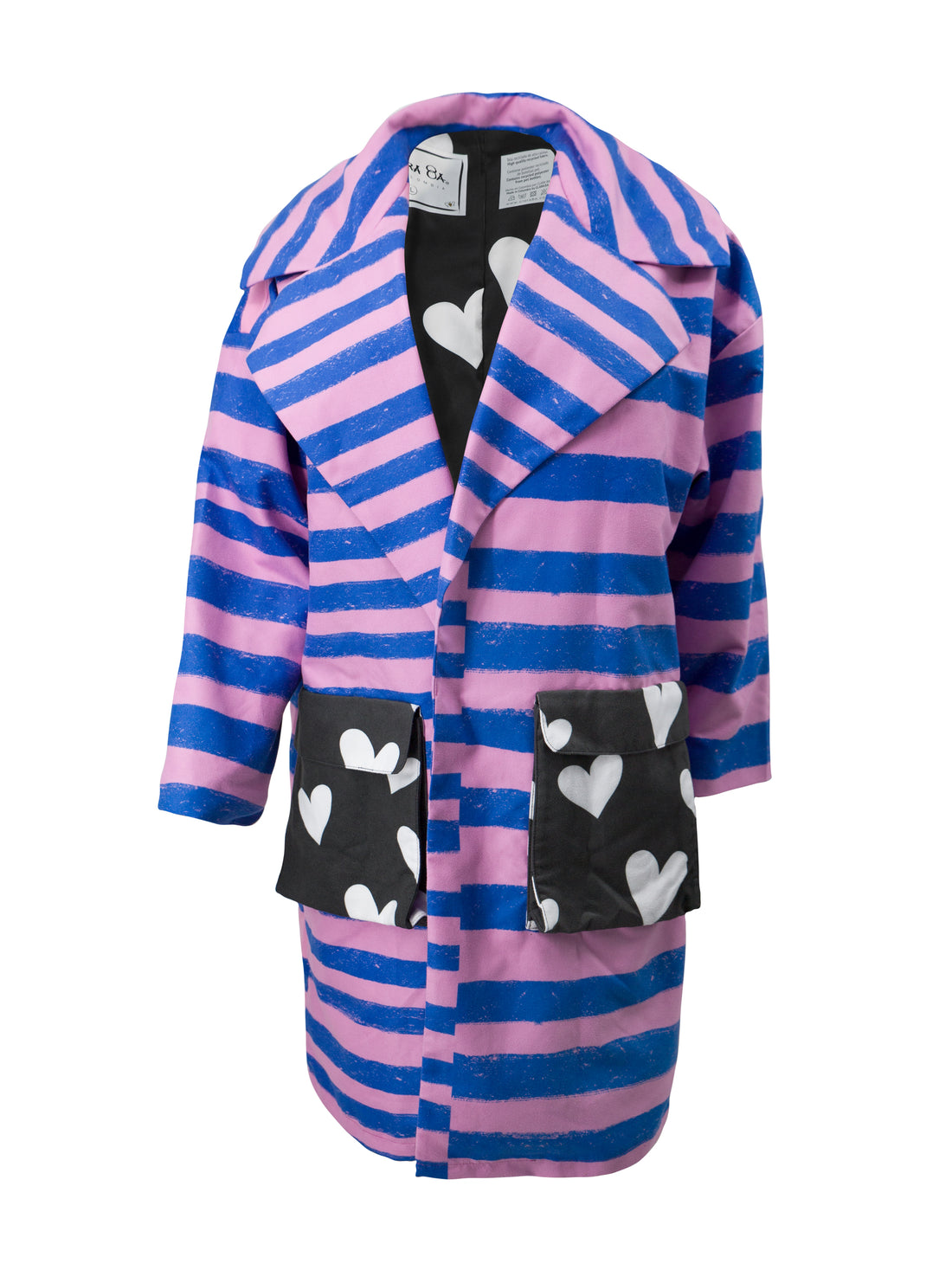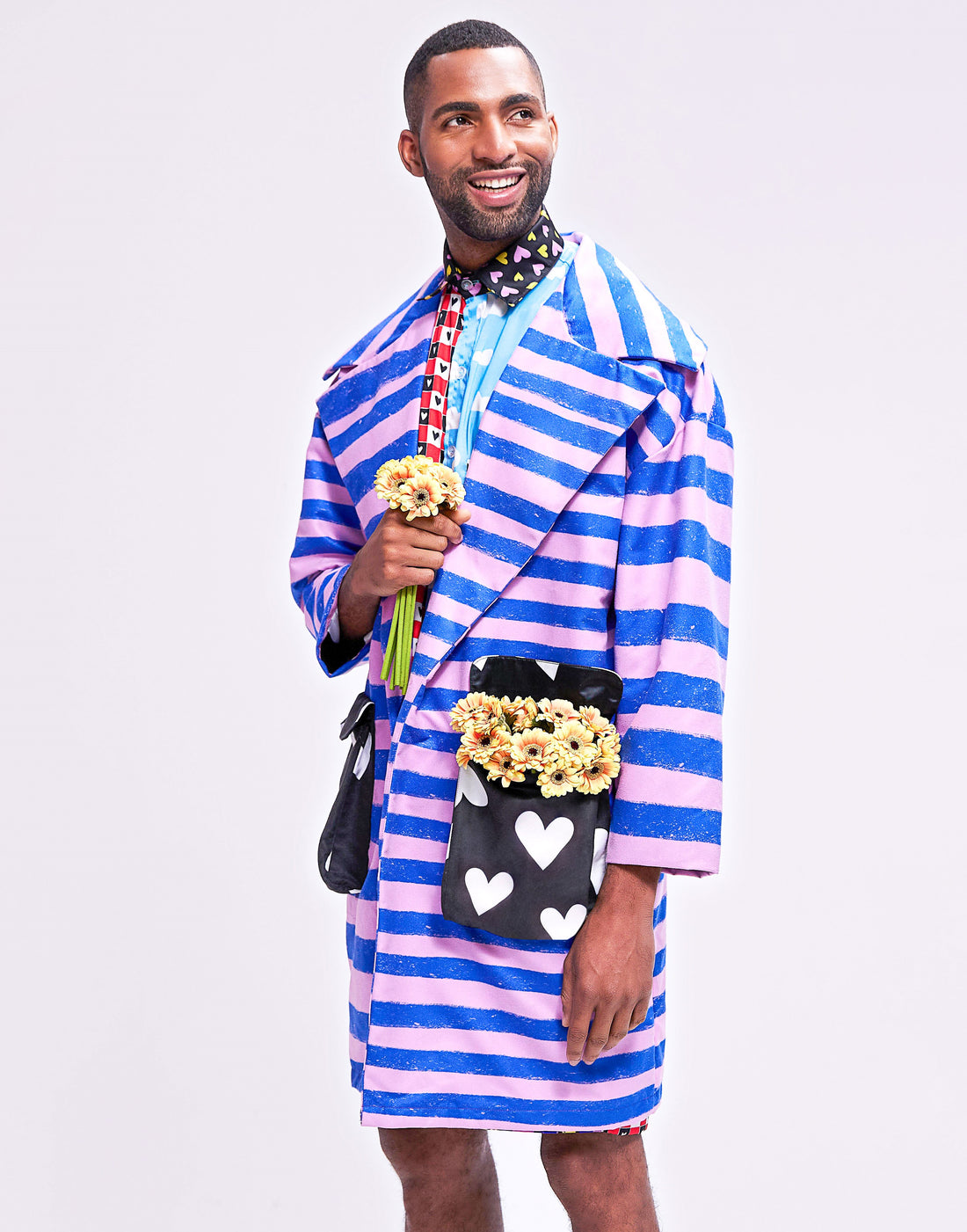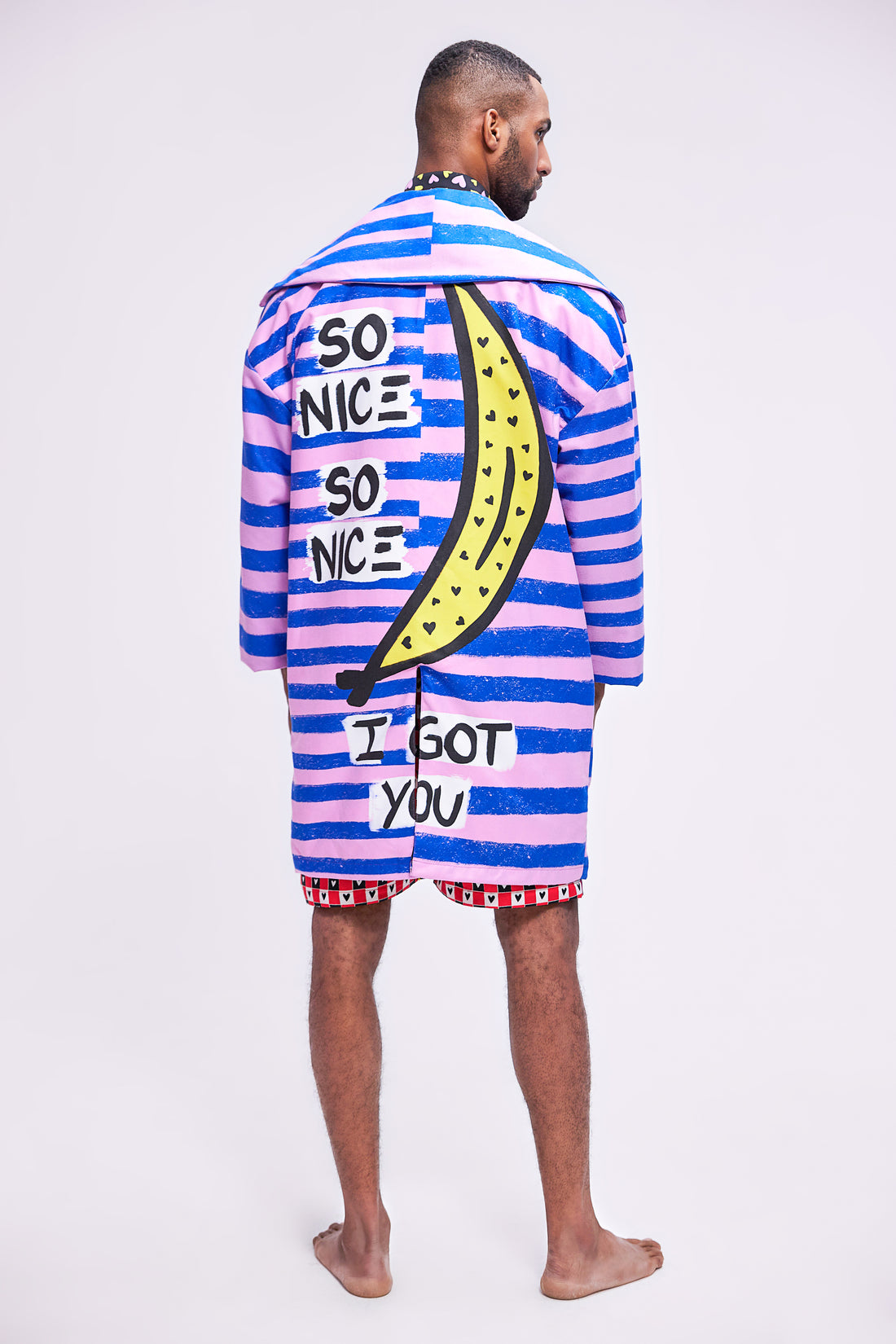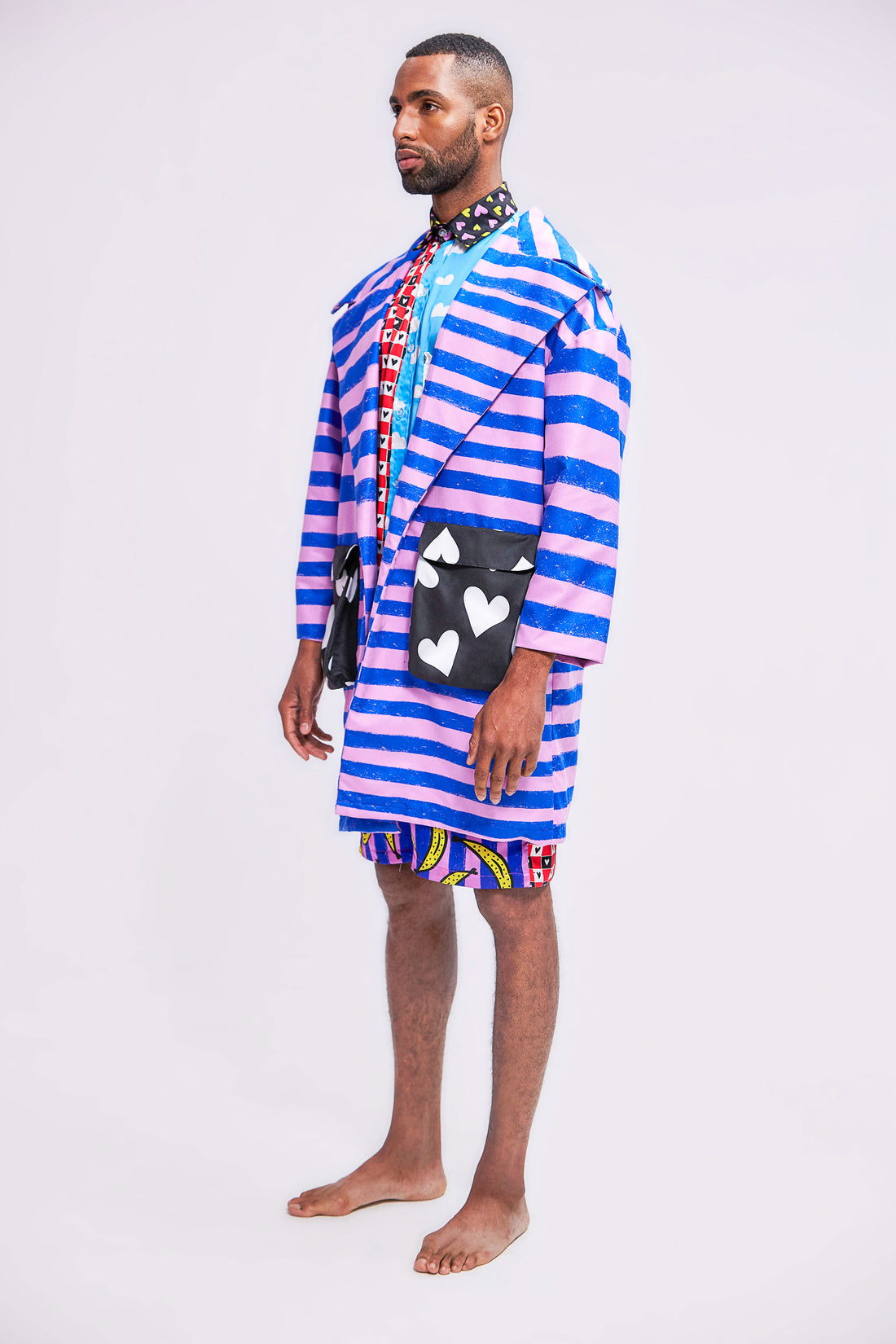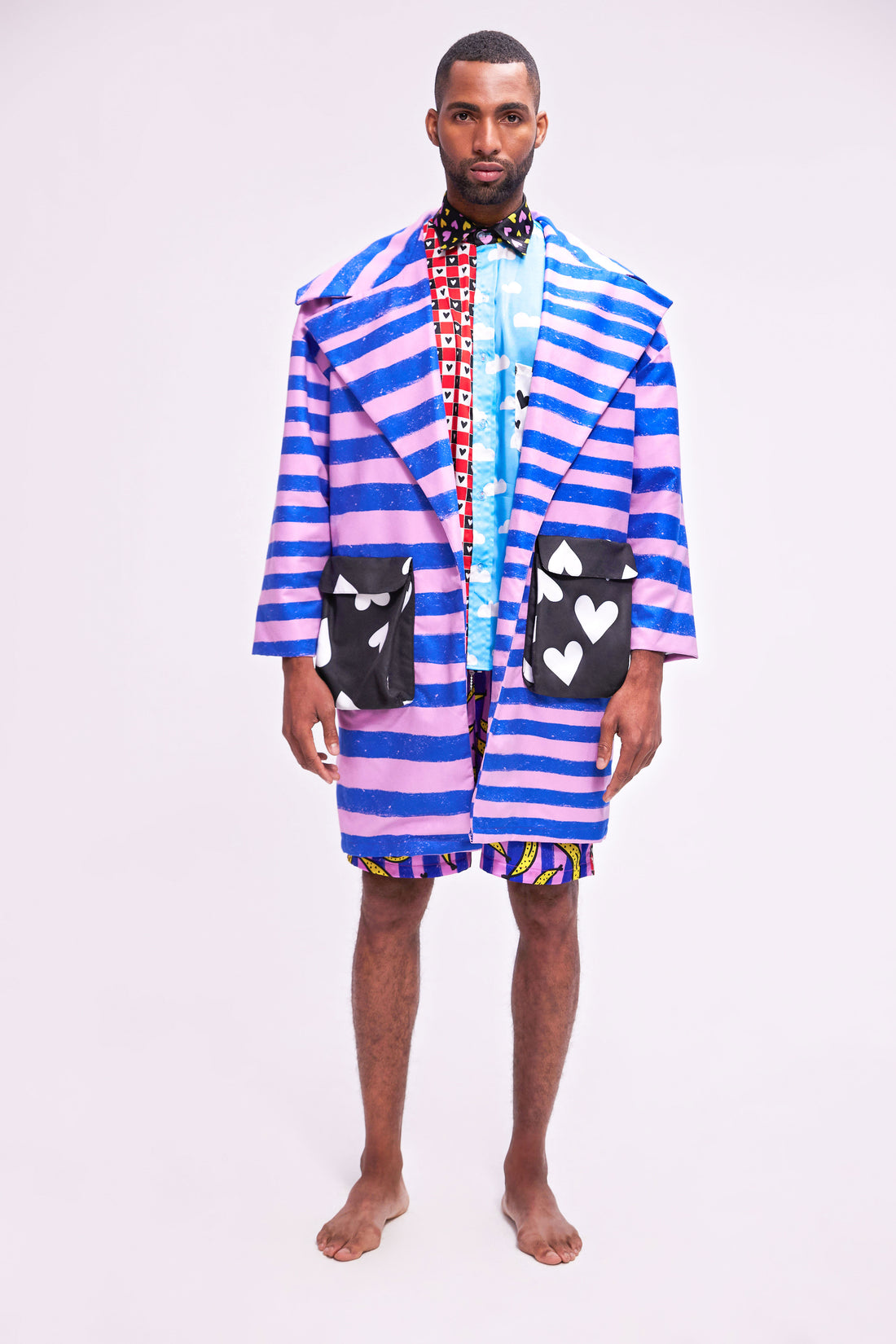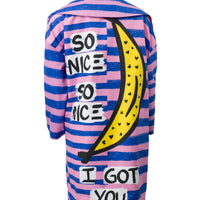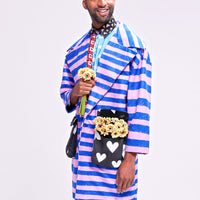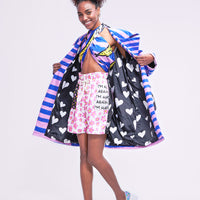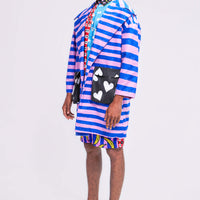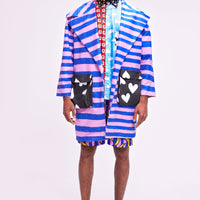 I GOT YOU
 This sustainable coat is exuberant on the outside & loving on the inside!
Pulling inspiration from James Brown's 'I Got You', this painting was designed for a New York exhibition in 2018.
 It rocks blue & white stripes that hark back to beach trips as a child as well as a banana illustration & 'So Nice, I got you' on the back. But the best part is when you open it up & expose your loving hearts!
Unisex Coat - Harmoniously designed for both men & women
Ethical Textiles - Crafted using fabric derived from recycled bottles (recycled polyester)
Size for Everyone - Ranges from S to XL
 Our garments are the result of an artistic process that becomes fashion. Clara 8A's garments are made with a unique concept by women heading households in the city of Colombia.