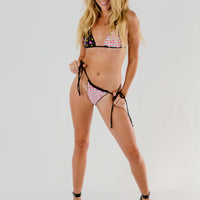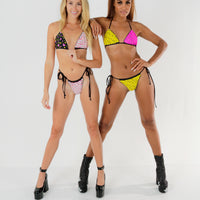 Bikini TOP "FEEL THE POWER" REVERSIBLE ♻️
This swimsuit is made from a high-quality recycled fabric that has been carefully crafted from post-consumer plastic bottles. The fabric is soft, comfortable and durable, with excellent stretch and shape retention, providing a perfect fit and comfort for all day wear.
The design of this sustainable swimsuit is both stylish and practical, featuring a classic one-piece design with a flattering scoop neckline. The swimsuit is available in a range of sizes and exclusive prints, making it suitable for a wide variety of body shapes and personal preferences.
Not only is this swimsuit made from recycled materials, but it also helps to reduce plastic waste and protect the environment. It is a great choice for those who want to look great and feel good about their impact on the planet.